Campus Life
Something remarkable happens on the International School of Boston campus.

Located in a residential neighborhood in Cambridge, Massachusetts, just a few miles from some of the most renowned universities in the world, our campus provides a once-in-a-lifetime opportunity to students who call more than 40 different countries "home".
Here, a child from Bogota, Columbia can learn social studies alongside a child from Belmont, Massachusetts. A student who grew up in Addis Ababa, Ethiopia can co-star in a school drama production with a student from Paris, France.
And all students can learn to speak and think in at least two languages, as they prepare to graduate with either the French or the International baccalaureate.
Welcome to ISB, where we are truly teaching the world.
Music Recitals take place in our Media Center.

Theater offered from Preschool to 12th Grade.
Art exhibits organized by our students in the student lounge.
Those conferences give students the experience of reaching a global agreement to mitigate climate change.

Fun community events organized by our Parent-Teacher Organization.
Fun community events organized by our Parent-Teacher Organization.
Parents can borrow books and DVDs in different languages.

Exciting after-school offerings from Preschool to 12th Grade!
300 people from ISB attended the Celtics game for the Francophonie week in 2016.

What's New
Catch up on the latest ISB news and Facebook updates.
Student Services
ISB provides comprehensive support services, including a lunch program, transportation, health, and school vacation camps. Learn more.
Summer Camp
This unique summer camp experience allows children to apply their French verbal, written and comprehension skills while having lots of creative fun. Get more information.
ISB Boutique
Click here to access the Blue Terriers Boutique.

Adult Language Courses
Adult French and English classes are open to all. Let us help you find the right class for you. Learn more.
Outside around School
Our Grades 1 through 5 students will participate in the second annual "Les Foulées du LIB," a running event that will take place on our campus around a 1000m lap in the morning of Friday, May 27th. During this event, students will run a given distance in a maximum given time, as well as be responsible for the safety and timekeeping of other runners. Students have been training for the last few weeks and will decide for themselves before the start of the run which distance they will be running.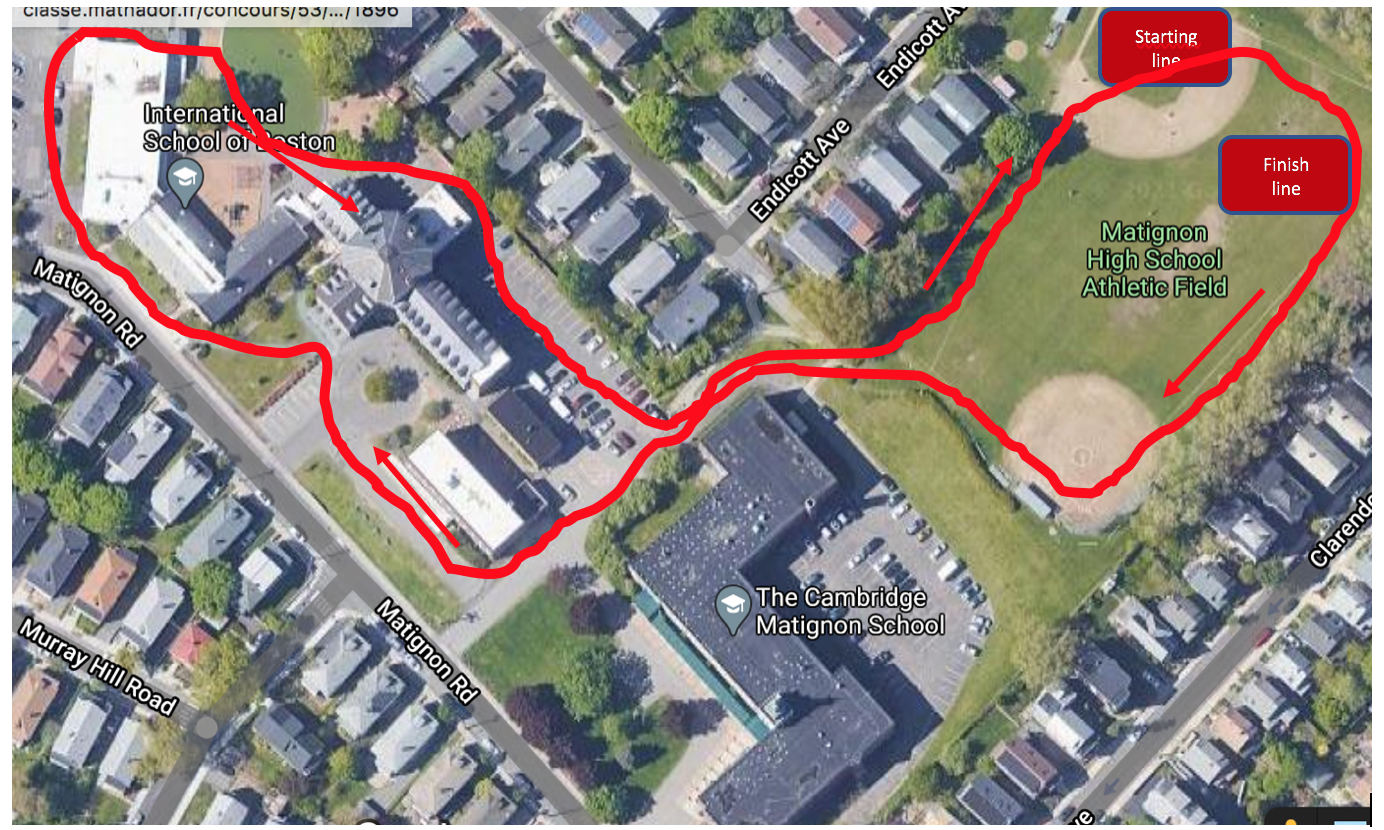 Hope you can join us online and cheer for our champions! Allez, allez, allez !